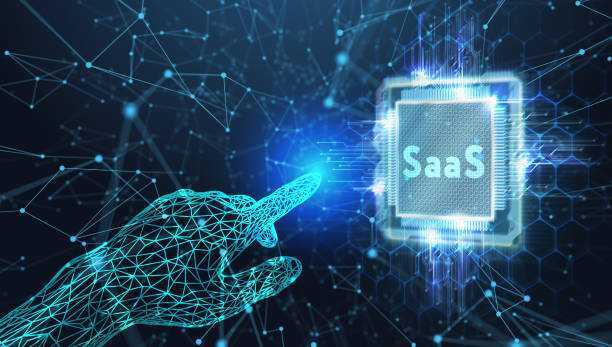 Don't Get SaaS'dTM
The world of Software as a Service (SaaS) can be a daunting place for laymen. It is a universe of never-ending updates, ever-growing integrations, and a seemingly endless stream of new tools. Thus, it is easy to get overwhelmed and end up with more than you need or in a worst-case scenario, nothing.
With the current technological revolution, many small and large-scale organizations have adopted the use of SaaS. Moreover, this industry is projected to record its largest annual growth, reaching an amount of $195.2 billion by the end of this year. This tech novelty represents a method of software data delivery that gives access to data exchange to the devices connected to the internet through website browsers. With SaaS, the world of IT has changed forever.
Think of SaaS, as ongoing business services you pay for, such as electricity and water, without which your business can't operate online perfectly. Now, you may be wondering what benefits come with using this service.
With SaaS, you don't need to worry about expensive hardware purchases, downloads, or installation processes. All you need is a stable internet connection and the right subscription plan. With that, you would have unlimited access to powerful software tools at your convenience - anywhere and from any device in most SaaS software cases.
It has become a widespread technology due to its simplicity in usage. A recent Gartner's Emerging Technology Product Leader Survey unveiled that 48% of business leaders invest in this tech solution. With this in mind, why should you avoid getting SaaS'd?
Understanding the Term SaaS'dTM
Many often assume getting the Agency's value creation as a SaaS user when investing in a software solution. However, this is not often the case, as many SaaS agencies have focused on highlighting some SaaS features to cloud your judgment and overshadow the 'woes' accompanied by receiving SaaS services.
On the other hand, Smart SaaSTM associates with a perfect SaaS service. Smart SaaSTM is shown to be a solution to many of the flaws related to SaaS services as it places control in the hands of the user. It also gives users access to monitoring alongside analytics tools, to help with system maintenance while allowing them to customize their software system to suit their unique needs. Users can make better decisions when having this level of control and visibility, which can eventually boost the creation value and their revenues.
How Do Agencies SaaS Their Users?
Nowadays, they say you get what you pay for. However, some agencies promise too much. This is how SaaS companies get your money, but don't provide the best service on the market:
You are not in control of the SaaS
When opting for a subscription, third-party agencies manage and offer only certain services, which limits your end-user authority. Issues are likely to arise when SaaS users experience disruption in service or security breaches, both of which affect a user's access to SaaS offerings and threaten their business prosperity. The latest research unveiled that 58% of the world's technology leaders acknowledged that most agencies do not live up to their promise of providing top-notch security to the systems of SaaS users.

Data and credentials are vulnerable to cyber attack
In every technological niche, not excluding SaaS, cyber security has become a sensitive matter. Getting services from agencies can benefit your business tremendously, however, also put your organization's data at risk. This is because agencies tend to deploy shared infrastructure systems; due to this, the outline tends to nest cybercriminals, thereby threatening your data confidentiality.

Agencies incur unnecessary costs
If the management does not closely monitor the usage of SaaS, the program might go unchecked. The misuse of the system by the staff might lead to the cost skyrocketing to unwanted amounts, which could have been prevented. In addition, you might buy excessive SaaS tools, and the subscription cost still accumulates even if you don't use them.

Switching from one agency to another can be challenging
Every agency wants you to stay once you start using their services. Some agencies tend to build sophisticated software which is hard to integrate into new environments, which may lead to data loss if you choose to leave an agency and join a better one.
When a SaaS Provider decides on adopting an entirely different version of an application, there is an automatic rollout to all the customers, giving little or no thought as to whether or not the customer wants the change.
How Do You Know You Have Been SaaS'dTM?
You may be wondering how possible it is to get SaaS'dTM or how to know you have been bought into a SaaS business. It's a tricky question, however, there are telltale signs that you have been introduced to a SaaS business.

Be on the lookout for subscription-based models
Most SaaS businesses will offer their product or services on a subscription basis. This means you are billed monthly or annually for access or usage of the software. If you are able to pay one flat fee to use the software forever, that is not a SaaS model.
Search for scalability
Is the software able to grow as your business expands? Can it easily integrate with other apps and services? Are new features and updates added regularly? These are some of the questions you should consider answering before deciding on a SaaS provider.

Ensure flexibility through cloud hosting
SaaS businesses use shared or public cloud hosting so that they can provide their customers with flexibility and cost-effective solutions. Cloud hosting also allows the software to scale up or scale down, based on the customer's usage, needs, and requirements.
With these pointers, you can determine whether or not your business has been introduced to a SaaS platform. Ensure to ask questions about subscription models, scalability, cloud hosting, and opportunities for customization.
Don't Get SaaS'dTM
At Realware we provide a Don't Get SaaS'dTM model to SaaS. There are quite a number of ways an unscrupulous SaaS provider may try to trap you, hence, it is advisable to be on the lookout. Here are a few tips to ensure it does not happen:
Do your research
If you are considering signing up for SaaS Service as a beginner, be sure to carry out deep and accurate research about the software service first to gather sufficient information about the concept. Find out as much as possible about the company - how long they have been around, what their reviews say, how are they rated, and do they have any complaints lodged against them with the Better Business Bureau, and the severity of the complaints.

Read the Terms of Service
Many often skip reading the terms and services of their SaaS service provider. However, it is extremely important to read this document of the providers that you are considering. They could include things like cancelation policies, renewal fees, or other unexpected costs and obligations. This simple act will enable you to make informed decisions.
Choosing The Right SaaS Software
Now that you possess a basic knowledge of SaaS, it is time to decide which solution best suits your needs. It can be tempting to just dive in but take the time to carry out all the necessary research and make sure you are getting the right product for the job.
Here are a few quick tips:
Evaluate your needs
Before making a purchase decision, it is pertinent to evaluate your needs and which features are most important for your company. Consider factors such as cost, scalability, integration with existing software, customer support options, security measures, and data storage capacity.

Lookout for special offers
It is essential to get a good value for your money when investing in a Smart SaaS suite. Look for any available special offers or discounts, so that you can maximize savings while getting quality software services.

Get feedback from experienced users
It is always beneficial to receive feedback from experienced users who have dealt with similar software services. Thus, check the software review websites or ask existing customers about their experience with any particular vendors to get an idea of what kind of service you can expect before signing up for their services.
Why It Is Essential to Choose the Right SaaS Provider
Security is the priority
Due to the continuous attention to confidentiality and privacy, security is one of the main factors that everybody takes note of while choosing a SaaS Agency. Realware is the only Smart SaaS company that makes the security of your data a priority. The Realware team has mastered the discipline of continuous security improvement, and we don't stop until we provide you with the maximum data protection available. Your safety becomes a top task when we start managing your system. You do not have to worry about losing your credentials or any other security threats as we store them in a completely secure place and give you power over it.

Financial management
Companies may sell you on the notion of perfect finance management. That isn't possible with us. Realware strives to deliver Smart SaaS software's best financial management system to help you expand your business quickly. We create an environment that favors both of us in terms of finance. With a monthly bailing, you don't have to worry about hiring loads and loads of technology analysts while you are not a technology company. We take this trouble off your plate and guarantee the best financial outcome possible.

Benefits of the community system
An ecosystem-guided software system is an excellent advantage for many Smart SaaS users. The systems ensure that every member gets a share of its benefits without discrimination. Regardless of the size of your business with Realware, you will get a high-quality Smart SaaS management service.

Stay in control
Everybody likes the feeling of being in control. That is why Realware offers you the chance to be the boss of your company system. You will receive the third-party benefits of your system being monitored by our agency and simultaneously be in control of your data, as well as the freedom to leave if you want to change your agency. We take off your plate the fuss and difficulties that come with updates and security and let you enjoy the freedom of data use you deserve.
Takeaway
SaaS services are powerful, and Smart SaaSTM is the future! If used properly they can help to streamline processes, save time, and increase accuracy and efficiency. However, if not properly used can cause headaches and frustration, and be a drain on time, energy, and resources. Taking a thorough and informed approach to choosing SaaS will save you time and money in the long run. Make your business dream a reality by using the right new generation tools.

Realware is a Smart SaaSTM company that wants to end the epidemic of getting SaaS'dTM. Realware consists of 3 software solutions: Total CMS: Content Creation, Total Commerce: E-commerce management, and Total Workflow: Secure Workflow Management.
At Realware, we take an outcome-driven approach to make your vision a reality. Reach out today to see how we can help you!